Impact Club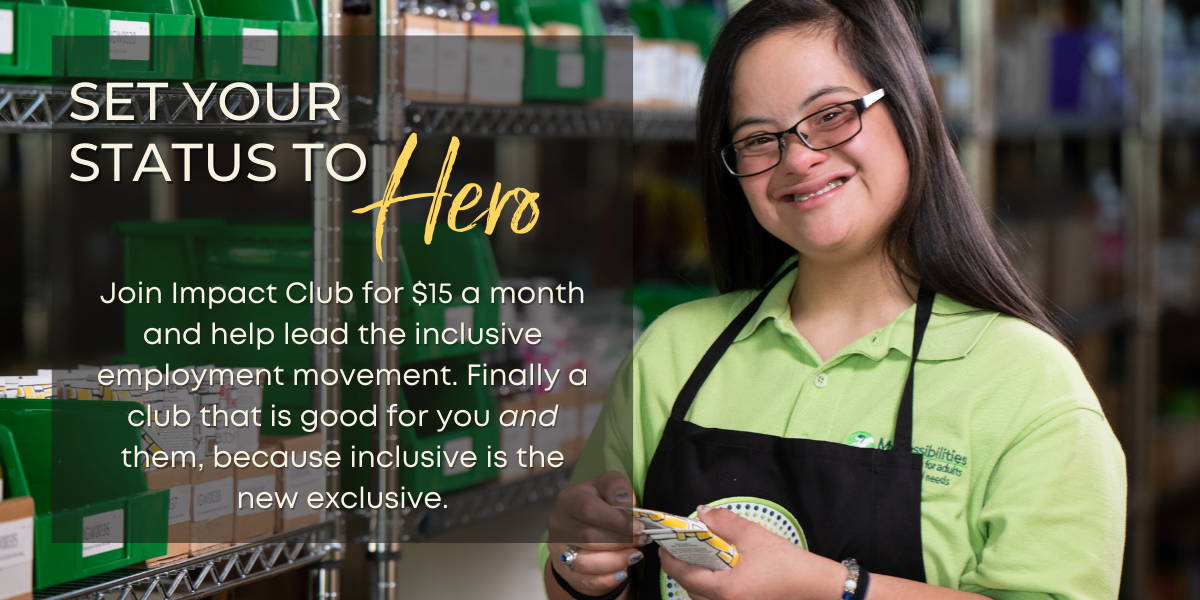 We're glad you're here! Get 150 bonus points with your first order as an Impact Club member.
Birthdays are important and we want to celebrate yours! Celebrate with a gift from us.
Get your orders stat! Member orders go straight to the front of the line with priority processing everyday.
Redeem your points YOUR way! Exchange points for shopping credit, free shipping, free products, & more.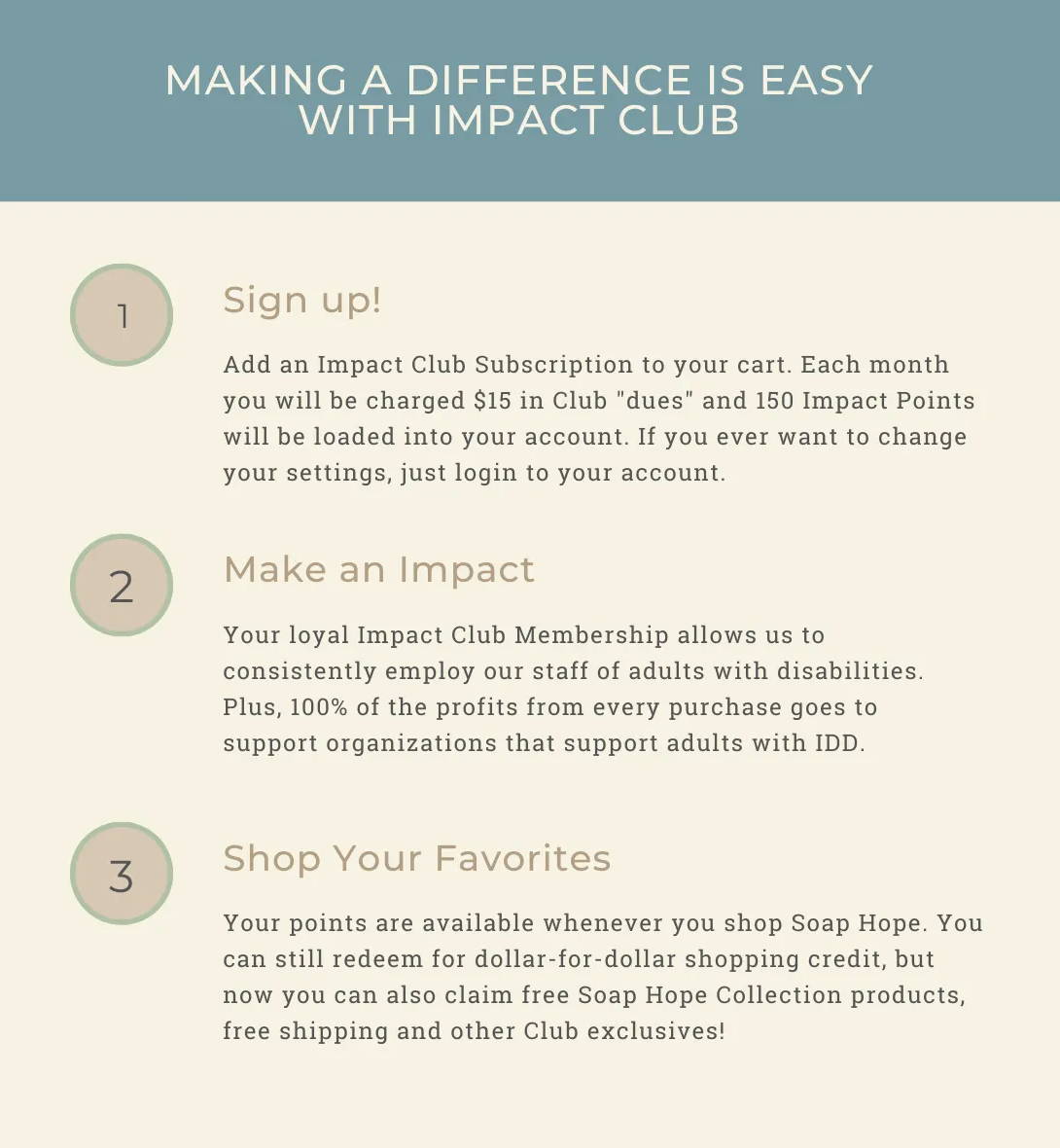 WHAT IS IMPACT CLUB?
Impact Club is a membership club for loyal Soap Hope customers.
Our Impact Club members help us to further our mission of improving inclusion for people with disabilities. One way your membership helps is by providing recurring revenue that supports employment opportunities for people with disabilities at the Soap Hope warehouse, where these amazing team members help provide priority processing for orders placed by Impact Club members.
HOW DO I JOIN IMPACT CLUB?
Just click the "Join Now" button on this page and the membership will be added to your cart. Simply check out and we will take care of the rest!
I'M AN EXISTING MEMBER. HOW DO I SEE MY POINTS?
Simply log back into your member account. You'll see a new yellow widget on the upper left-hand side of the Soap Hope website, which will display your total number of Impact Points. As you earn points, they will automatically be added to your member account.
Your Impact Club membership is still just $15 a month.
HOW DO I EARN IMPACT POINTS?
You earn points simply by being a member! You earn 150 Impact Points every month of your membership. PLUS, you'll automatically earn 150 bonus points when you become an Impact Club member.
HOW CAN I USE MY IMPACT POINTS?
You can redeem your Impact Points in several ways:
Shopping discounts

Free shipping

Free Soap Hope Collection products

Or you can make even more of an impact by donating your Impact Points!
Previously, Soap Hope members earned a fixed shopping credit for each month of their membership. The new program lets you use your points in a variety of ways, which we know you're going to love.
DO IMPACT POINTS EXPIRE?
We know you're going to love redeeming your Impact Points, so don't let them sit for too long! Impact Points expire one year after they are earned.